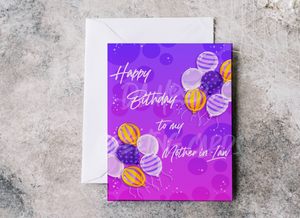 Welcome to Da Hood!
Our greeting cards are not your average greeting cards! Majority of our cards only appear to be your traditional greeting card. Once the recipient opens the card, he/she is in for a rude awakening when the giver's true intentions come to life. Be prepared for our rude, inappropriate, adult humored cards. Now is the time to piss off those that have done you wrong over the years!
For those who are looking for more traditional cards our suburban collection is for you. These are the types of cards you normally see.
And we also have our kids collection for the little dinosaur/princess in your life.